Blog Archive
Solitaire Games
5th May 2020
All the games on Pencil and Paper Games are for two or more players. However, I sometimes get asked whether I can recommend any one-player, or solitaire, games that you can play with just a pencil and paper.
Here are a few suggestions; they are a great way of passing time on a train journey, while waiting for an appointment, or in any other boring situation.
Word square
Try and create a 4 x 4 word square with 10 different four-letter words reading horizontally, vertically, or diagonally left to right. If you can get 8 words you're doing well. 9 is excellent, and 10 (the maximum) is outstanding. Here's one with a score of 10 to inspire you: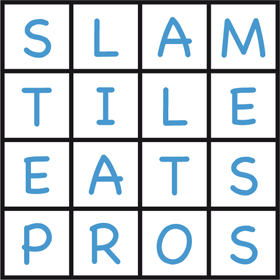 For a harder challenge try a 5 x 5 word square. If you get more than 8 words you're doing well; the maximum score of 12 is very hard.
Pangrams
Try and find six 4-letter words without any letter in common; here's an example:
MYTH, DUCK, VERB, GASP, JINX, and WOLF.
which uses 24 of the 26 letters.
Alternatively, try and find five 5-letter words that don't have any letter in common; here's the best I can find:
BLACK, FIGHT, JUMPY, DROWN, and VEXES
which uses 24 of the 26 letters with one letter repeated.
Knight's tour
Draw an 8 x 8 grid. Write a "1" in the top left-hand corner. Now make a knight's move, and write a "2" in the square you reach. Continue in this way and try and get to 64 by making a series of knight's moves, without going back to a square you've already visited.