Snakes
Players: Two
Players take turns in drawing segments of a snake. The last player able to move wins.
Description
The game is played on a matrix of 5 x 5 (or more) dots.
The first player, Blue, starts in the second row and column, and the other player, Red, starts in the last but one row and column, as shown by the blue and red squares: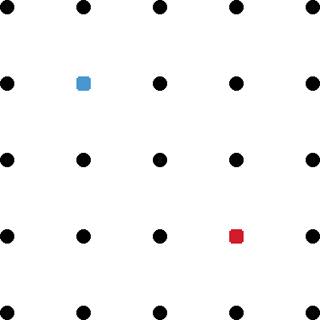 The players take turns in growing a snake, extending it a segment at a time by drawing a horizontal or vertical line from the previous dot to an adjacent dot: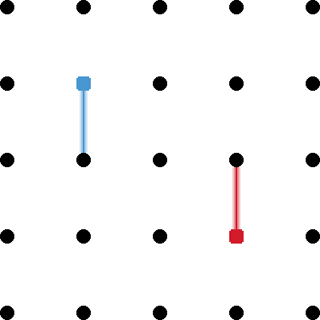 The first player unable to move loses.
Example
In this game the first player, Blue, cannot move, and so Red wins: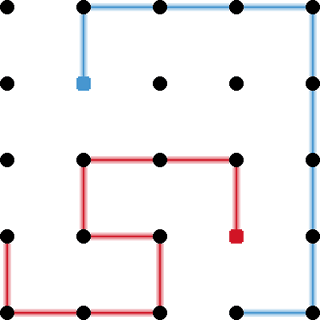 Other topics
---
Play Snakes