Virus War
Variations
Colours
If you don't have two coloured pens the game can be played with pens of the same colour. Killed 'X's are circled by 'O', and killed 'O's are filled in by 'X':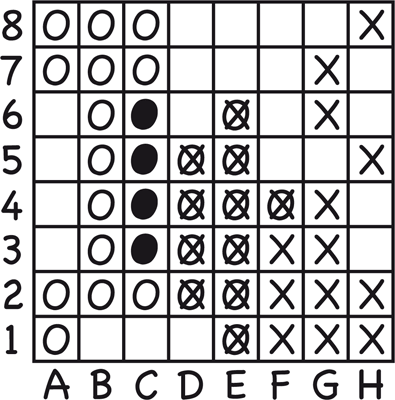 Board size
Boards of 10 x 10, 11 x 11, 13 x 13, and 15 x 15 are also popular.
Steps
In some variants of the game players make five steps per turn rather than the three described here.
Other topics